Community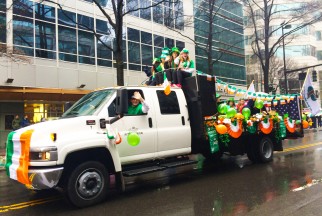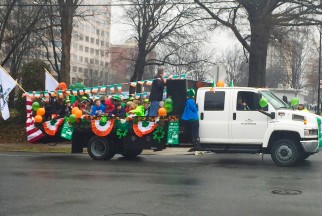 St. Patrick's Day Parade
Fitzpatrick Lawn & Landscape's past support of the festivities for St. Patrick's Day had become a company tradition. Our company float was seen by over 50,000 spectators each year. The company's float was a great addition of flavor with pipes, music and dancing to a lively Irish tune!
A Big Heart Foundation / Toys For Tots Golf Tournament
The Toys for Tots Golf Tournament brings together many of the Charlotte area's top corporations in order to raise money and collect toys for the U. S. Marine Corps Reserve Toys for Tots Program.
Men's Shelter of Charlotte / Roof Above
Fitzpatrick Landscape has provided annual support to the Men's Shelter of Charlotte. This organization provides for basic needs and supportive services for over 400 homeless men nightly in our area. It is our blessing to be able to serve those whose needs are greater than our own.
The ALS Association N.C.
The support of the Carolinas Healthcare System's Neuromuscular /ALS-MSA Center is a personal matter for the Fitzpatrick family. We have family and friends whose lives have been affected by ALS. The ALS Association of NC helps advance research and supports treatment for patients here locally in the Carolinas.
Hope House Ministries, Port Jefferson, NY
The mission of the Hope House is to provide comprehensive and competent residential & counseling assistance to individuals and families in crisis. It provides hope, care and compassion to nearly 2,000 in need each month. Fitzpatrick Landscape is invested in the continued success of this Ministry.
Parkinson Association of the Carolinas (PAC)
Our company is proud to support this organization that works to support those affected with Parkinson's to remain independent and active in the community.
The Annual FITZPATRICK Company CHRISTMAS PARTY
Great weather for the 2022 Fitzpatrick Christmas party at The Selwyn Ave. Pub, a tradition we have had for 20 years. Great food, fun & friendship were had by all with a few gift winners. Looking forward to a safe & HAPPY 2023.